Page 8 - Why List With Harry Kolb ~ Montecito Realtor with Sotheby's
P. 8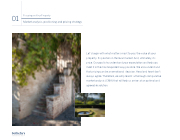 01
Focusing on Your Property
Market analysis, positioning and pricing strategy
Let's begin with what matters most to you: the value of your property. Its position in the local market. And, ultimately, its price. Our goal is to understand your expectation and help you meet it in the most expedient way possible. We also understand that pricing can be an emotional decision. Head and heart don't always agree. Therefore, we will present a thorough comparative market analysis (CMA) that will help us arrive at an optimal and agreeable solution.